Multifunction Non-Stick Divided Grill/Fry/Oven Pan / Meal Skillet 5 in 1 (KEA0120)
Sold out
Original price
RM199.00 MYR
Current price
RM56.80 MYR
Multifunction Non-Stick Divided Grill/Fry/Oven Pan / Meal Skillet 5 in 1
Why use 5 pans to make a great meal when you only need one? Cook up to five different foods all at once on one burner with the Multifunction Pan! Prepare a complete breakfast, big burger meal, full fajitas, or a healthy salmon dinner with veggies. The possible food combinations are endless! Plus, when you're finished you'll have just one pan to clean. Cook faster, clean less, and still enjoy great meals! - Multi-sectional design - cook 5 foods at once! - 100% die cast aluminum, energy efficient base - Heavy gauge bottom distributes heat flow evenly - Double layer of coating - Easy to clean, stain resistant, dishwasher safe - 15-20% hotter in center section for grilling meats - Safe non-stick.
​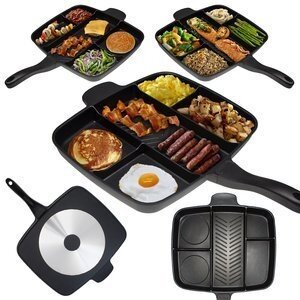 ​​
COOK 5 FOODS ONLY USING 1 PAN on 1 BURNER
No more breaking out an entire set of cookware to cook a full meal, you can now use the Multifunction Pan which allows you to cook an entire meal only using 1 pan.
​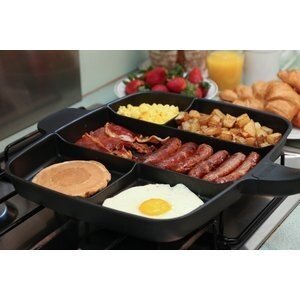 ​​
Healther Eating with Portion Control
Due to the design of the Multifunction Pan, you now have an in place portion control system that helps you to create to perfect portions for your breakfast, lunch or dinner. Proper Portion = Healthier Eating
​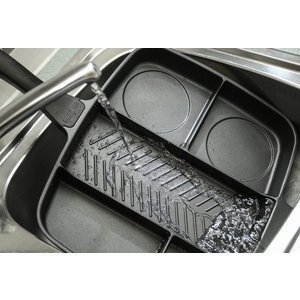 ​​
Easy to Clean, Dishwasher Safe!
Your Multifunction Pan is perfectly safe to put into the dishwasher, but the coating is so easy to clean that a quick hand wash does the trick.
​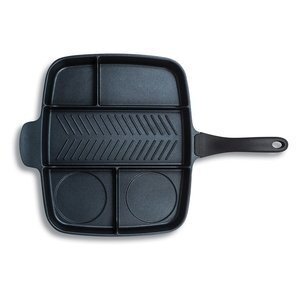 ​​
Leading Edge Non-Stick Cooking Pan
Enhanced non-stick durability through long lasting double layered coating 
​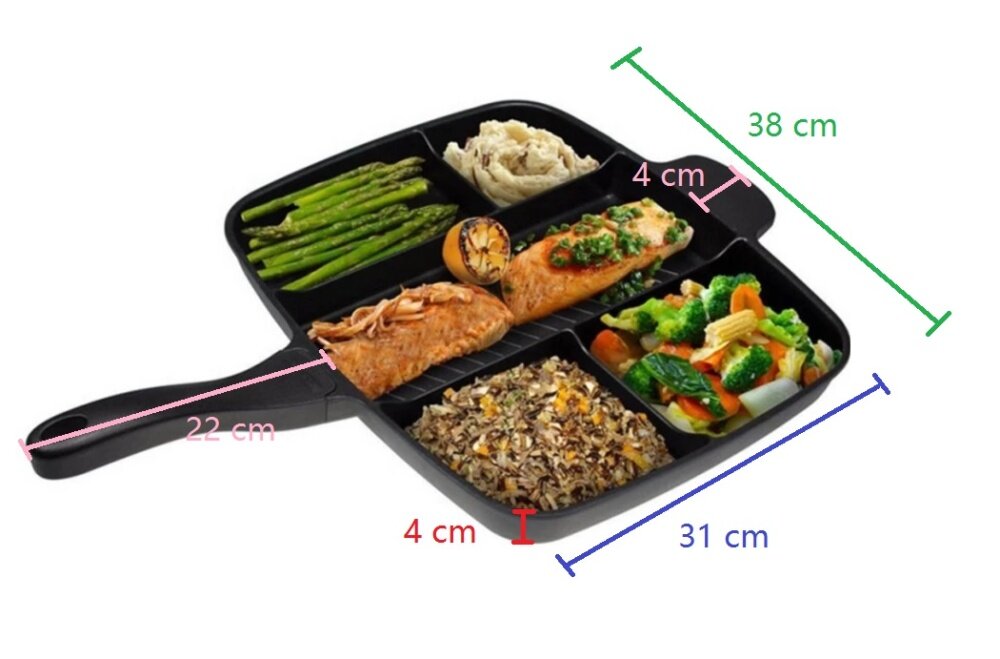 ​​