Regular price
Sale price
RM0.00 MYR
Unit price
per
Sale
Sold out
Grilled Lamb Chop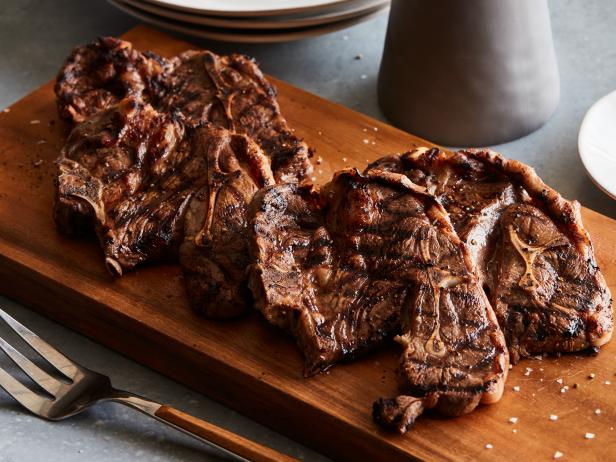 INGREDIENTS 
DIRECTION
1) Mix together the vinegar, salt, pepper, garlic, onion, and olive oil in a large resealable bag until the salt has dissolved. Add lamb, toss until coated, and marinate in refrigerator for 2 hours.
2) Use Grill function to cook the lamb chop ,until it turn to gold.
Chicken Porridge 
INGREDIENTS 
For Porridge
2 cups

 

chicken stock

4 cups

 

water

3

 

garlic cloves, crushed

1 oz

 

ginger slices (approximately

 

2

 

slices)

4

 

green onions

1

 

bone-in skin-on chicken breast

1/2 cup

 

short or medium grain raw rice
For Garnish
Chopped green onions
Chopped cilantro
Fried shallot or garlic
Soft boiled egg
Thai chili in fish sauce
Sesame oil or

 chili oil

Sesame seeds
Black pepper
DIRECTION
Combine chicken stock, water, garlic, ginger and green onion in a thick bottom pot and bring it to boil. When it starts to boil, reduce heat to medium then add chicken and rice. Stir and cover, cook for 30 to 35 minutes or until chicken is fully cooked. Stir occasionally. 
Remove chicken, green onion and ginger pieces from pot. Remain chicken and let it cool so we can shred them. Cover back on and let rice keep cooking for an additional 60 minutes, stir occasionally. If porridge looks too thick before finishing cooking, add more water as needed. 
Shred chicken into small pieces, use chicken skin too if you'd like. Also this is a great time to prepare garnishes if you are using any.
When porridge is done, it must be silky and smooth. Stir in shredded chicken and mix well. Serve while it's hot with prepared garnish. 
Fried Chicken
INGREDIENTS 
4 cups all-purpose flour, divided
2 tablespoons garlic salt
1 tablespoon paprika
3 teaspoons pepper, divided
2-1/2 teaspoons poultry seasoning
2 large eggs
1-1/2 cups water
1 teaspoon salt
2 broiler/fryer chickens (3-1/2 to 4 pounds each), cut up
Oil for deep-fat frying
DIRECTION
In a large shallow dish, combine 2-2/3 cups flour, garlic salt, paprika, 2-1/2 teaspoons pepper and poultry seasoning. In another shallow dish, beat eggs and 1-1/2 cups water; add 1 teaspoon salt and the remaining 1-1/3 cup flour and 1/2 teaspoon pepper. Dip chicken in egg mixture, then place in flour mixture, a few pieces at a time. Turn to coat.

In a deep-fat fryer, use deep fry function. Fry chicken, several pieces at a time, until skin is golden brown , about 7-8 minutes on each side. Drain on paper towels.
Steam Fish
 
INGREDIENTS 
1 (1½-pound) whole white fish (such as sea bass, branzino, or flounder)
salt 
white pepper
2 by ½-inch piece fresh ginger
parsley
¼ cup light soy sauce
1 tablespoon rice wine
1 scallion, white and light green parts only, julienned
4 cilantro sprigs
½ cup canola oil
DIRECTION
1. Rinse the fish in cold water and pat dry with paper towels. Season the fish inside and out with salt and pepper. Place the fish on a heatproof plate that is both large enough to accommodate it (a glass pie plate works well) and will also fit inside your steamer, bending the fish slightly if it is too long. Stuff half of the ginger inside the cavity of the fish and spread the remaining ginger on top of the fish.
2. Pour water into inner pot and select steam function
3. Place the plate holding the fish in the steamer, cover, and steam for about 8 minutes, until the fish flakes easily when tested with the tip of a knife.
4. While the fish is steaming, in a small bowl, stir together the soy sauce, wine, and 1 tablespoon of water. Set aside.
5. When the fish is ready, carefully remove the plate from the steamer and pour off any accumulated liquid. Lay the scallion and cilantro along the top of the fish. In a small sauté pan, heat the oil over high heat until it is hot but not smoking. Remove the oil from the heat and pour it directly over the scallion and cilantro to "cook" them. Drizzle the soy mixture over the fish and serve immediately.
Share
View full details